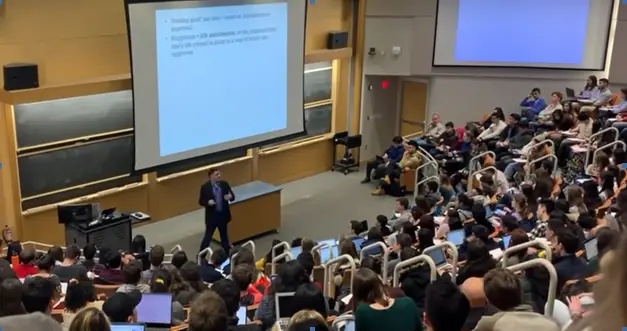 NB: This essay contains 450 words.
Introduction :
Life is a combination of many little experiences. Some of them turn fade and some remains still fresh in the memory. The day which I think as an important and memorable day of my life is my first day at college. It was the 1st July of 2019, a dream came true. I put on my new college uniform and started for Ramnagar Govt College with one of my friends. By the way, I introduced some new friends. I entered the college campus with new hope and aspiration. I found the whole campus was crowded by lots of students. My joys knew no bounds. I was so excited about looking at the attractive and beautiful view of my college campus. From the notice board, I wrote down the class routine.
First period :
When the bell rang, we entered room number 233 for the first period. A teacher entered the class. He was a lecturer of English. All the students stood up to show him respect. Firstly he gave us a brief idea about the college campus. Then he told us about some rules and regulations of the college in simple english language. I listened to him attentively.
Other classes:
In all classes the teachers gave some instruction and brief ideas about their respective subjects. They were friendly as well as talent.
The college common room:
I went to the college common room during the off period. It was well furnished. There were newspapers, magazines, and journals. There were also carroms, table tennis, and chess boards, etc. for indoor games. I felt nice to find them.
Assembly hall:
The college assembly hall was very attractive. It was well decorated. Meetings, debates, and other cultural functions are held here. It seats around 1500 people and is equipped with an audio-visual system.
Science Laboratories :
I visited all the science laboratories. All of them were rich with many apparatus. As a science student, I feel more interest in them. I found the old students were busy with their practical classes. I also went to the college botanical garden. I encouraged more to study science visiting all the laboratories of the college.
The college Library :
The college library was another attraction for me on my first day at college. I found thousands of books arranged in shelves and almirahs. I had never seen so many books before. My heart danced with joy. I read a newspaper on the desk for a few moments in the library.
Conclusion :
My first day at college is really a memorable day to me. All the spots of the college impressed me with joy. It was a day of discovery of my own self. I shall never forget this day.
My first day at college essay My first day at college essay
Related essays: