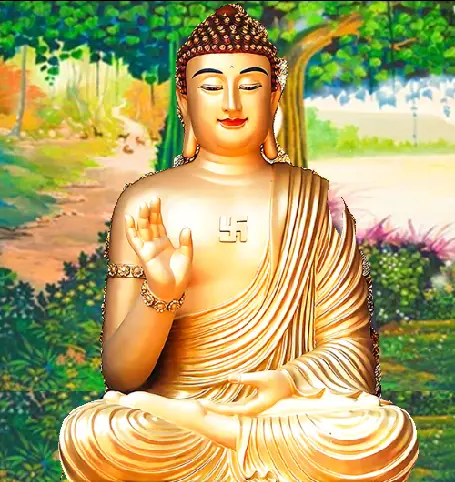 Paragraph on Budha Purnima
Write a paragraph in the light of the following questions.
1.What is Budha Purnima?
2. Why is the day celebrated?
3. How do the people celebrate the day?
4. What do the people do on this day?
5. What is the significance of this day?
Answer 01 : (155 words)
Paragraph on Budha Purnima
The celebration of lord Budha's birthday is known as Budha Purnima. It is a great festival for Buddhist communities. Gautama Buddha was born c. 563–483 BCE in Lumbini.of Nepal.    The day was the full moon day on the Purnima tithi. Hence, this day is known as Buddha Purnima. In this day, the people of Buddhism wear white clothes and meditate. They take vegetarian food and prepare 'kheer'- an Indian sweet at home. They offer these dishes to Budha and then distribute it as Prasad.  The devotee who wants to observe the day strictly fasts the whole day without taking any food or drink. After the moon is seen, devotees offer Puja to their God and break the fast by taking Prasads. On this day the temple is decorated with colorful lights and candles. The people light the candle and offer prayer to Budha. Some people meditate because they think it helps to awaken the truth.
Answer 02 : (214 words)
Paragraph on Budha Purnima
Buddha Purnima is a festival observed by Buddhists in most of East Asia and South Asia. The day is celebrated to remember the birth of Lord Buddha.  Therefore, the day is also called Buddha's Birthday or Buddha Jayanti.  Gautama Buddha was born c. 563–483 BCE in Lumbini.of Nepal.  As the day is celebrated on the full moon day of the Vaisakha month of the Buddhist calendar, it is called Buddha Purnima. Here Purnima means full moon day.  The day is the biggest day for Buddhists. On this day three important events took place in the life of the Buddha. The events were his birth, his attaining enlightenment, and his death. The day is celebrated by gentle and serene fervor reminding the nature of Buddhism. On this day, Buddhist temples are decorated with colourful decorations and candles. People wear pure white dresses and go to Viharas to observe the day. They offer a prayer to Buddha and light candles. After that, they recite the Three Jewels and Five Precepts. The chief monk delivers a speech discussing the Buddha and about living the ideal life. They serve vegetarian food like Kheer, sweet rice porridge, etc to recall the story of Sujata.  Some people choose to do special types of meditation on this day for spiritual growth.
Related term:
Paragraph on Eid-Al-Fitr