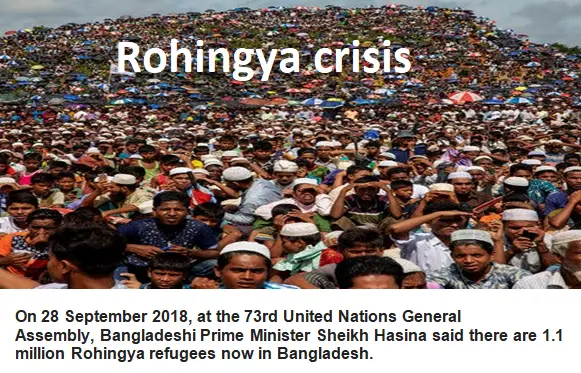 Question : Write a paragraph on "Rohingya crisis " in about 200 words.
Answer: (195 words)
Rohingya Crisis paragraph
The Rohingya are a Muslim minority group residing in the western state of Rakhine. They are considered as stateless entities. Myanmar does not recognize them as citizens. So they are regarded as illegal immigrants in Myanmar. Rohingyas are maltreated and oppressed in Myanmar by security forces and Buddhist extremists. Because of which Rohingya refugees have been coming to Bangladesh from Myanmar since 1970. In the 1990s more than 250,000 Rohingya resided in refugees camp in Bangladesh. In October 2017 a military operation was launched on Rohingya in Myanmar. As a result, more than 500000 Rohingya refugees came in Bangladesh by 2017 for shelter. Most of the refugee camps are located along the Teknaf and Cox's Bazer high way beside the Naf river. Huge populations of Rohingyas in a little area are suffering from food, health, sanitation, and many other problems. Bangladesh's Prime Minister asked Myanmar to take back Rohingya refugees who have fled to Bangladesh from Myanmar. But the government of Myanmar is not giving any satisfactory reply to it. This is known as Rohingya crisis that requires a concerted effort from the world authorities to address its root causes and find a proper solution to bring human dignity for them.
Related links: